Vegan biscuits
Give your dog their daily dose of fruit and veg. Along with nutrient-rich seaweed, our vegan biscuits contain high-fibre fruit and veggie pulp to keep your dog regular. These limited-ingredient, no-meat treats are a wholesome way to spoil your goodest boy or girl (and their bowels).
Let's be honest, we could all use more fibre. Your dog can get theirs in three amazing flavours. Sure beats bran flakes.
We have a 100% money-back guarantee on our treats, too. If your pup isn't wagging its tail or you're not happy for any reason, we'll give you a full refund— no questions asked.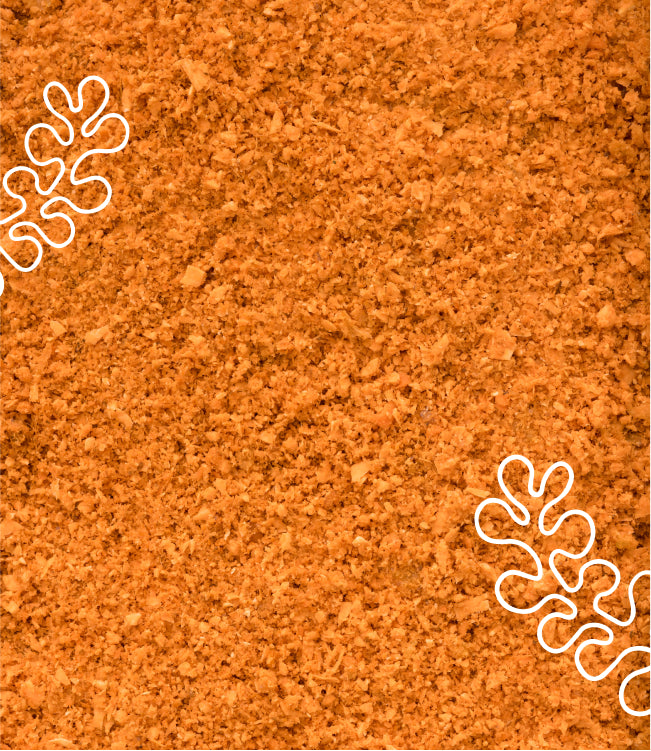 Why upcycled fruits & vegetables?
Leftover produce may not look perfect, but these ugly ducklings can still be put to good use—like improving your dog's gut health. Our upcycled fruit and veggie pulp comes from LOOP Mission's juices. Since about 50% of a fruit's weight is in the pulp, these fibre-filled treats do their part to reduce food waste, offset greenhouse gasses, and keep your dog's digestive system happy.
FAQ
Different can mean great
But it can also come with a lot of questions. 
Bug us any time, we're here to help.
Do the upcycled fruits and veggies come from the garbage?

No dumpster diving here. Upcycled fruits and veggies are perfectly edible, but they're rejected before they reach grocery stores. This is because they don't have the proper shape, size, or a shelf life that's long enough to survive the cycle of distribution.
Each bag of treats has a "best before" date printed on the bag. You'll always have at least 12 months of shelf life upon delivery.