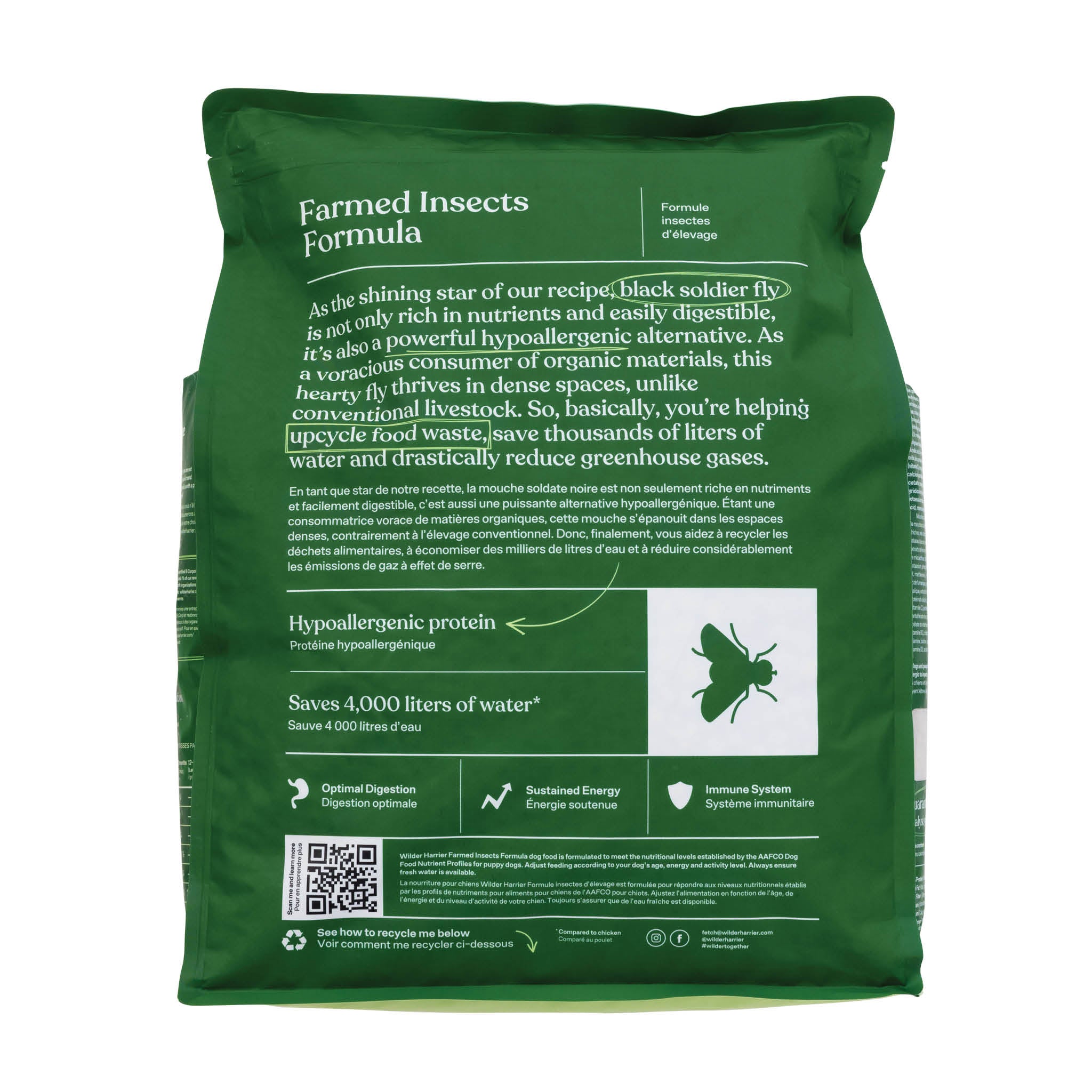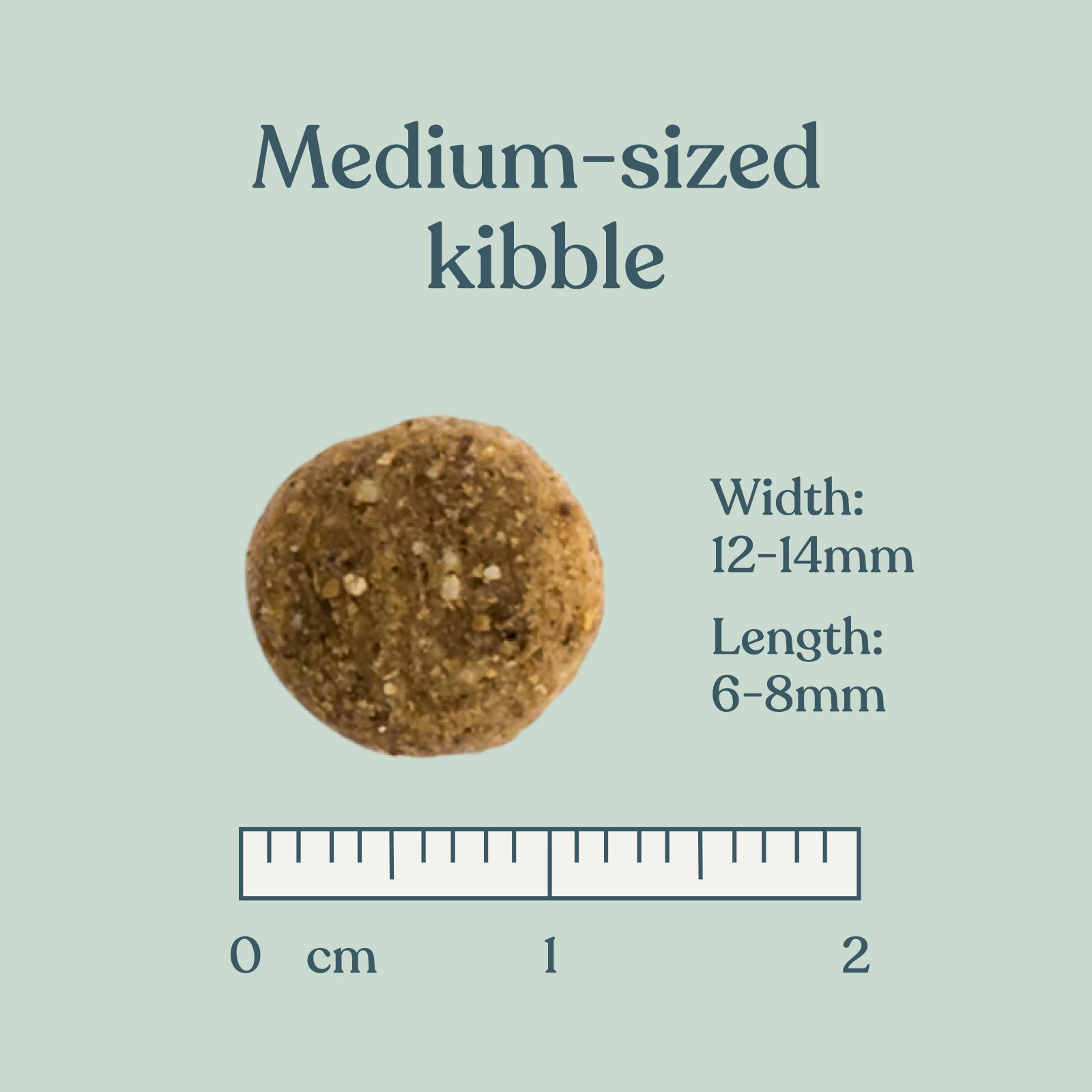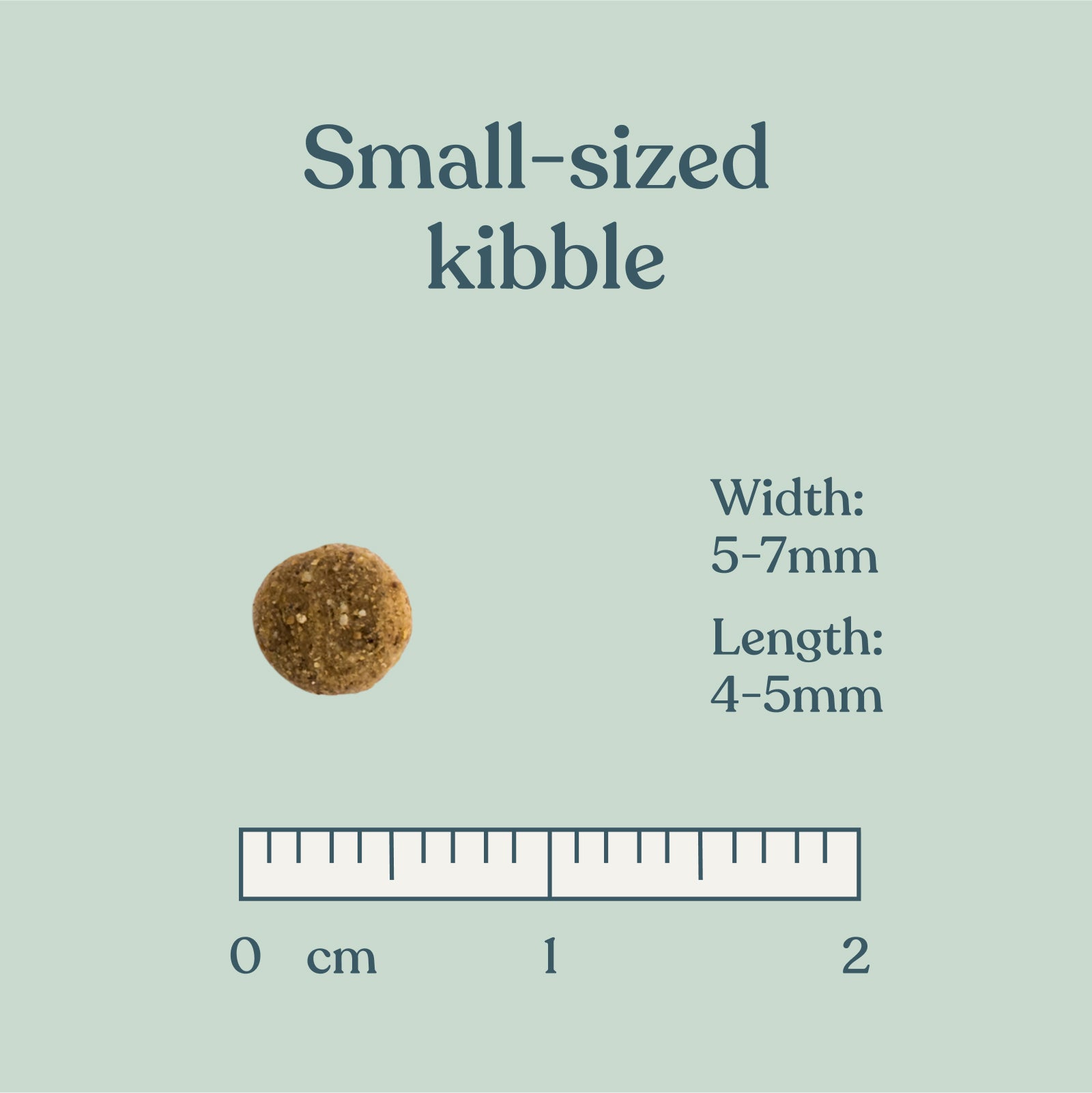 Dry food - Farmed Insects
Hot spots, itchy skin, chronic ear infections? Made from allergy-busting black soldier fly, our Farmed Insects Recipe is specially formulated to stop the scratching once and for all. Plus, dogs find flies delicious—they've been a favourite backyard snack for centuries.
Our puppy formula is higher in protein and healthy fats than our adult food to support growing systems, and it's one of the only puppy recipes on the market without chicken.
While we're confident our recipes will go down a treat, we know it can be tough finding the right food for your pup. If your dog doesn't like the taste, isn't adjusting well, or you're not getting the results you hoped for, we'll give you a full refund—no questions asked. 
Made by nutritionists, approved by vets

Our food is formulated by pet nutritionists with a collective 70 years experience and meets the nutritional criteria established by the AAFCO (American Association of Feed Control Officials) Dog Food Nutrient Profiles.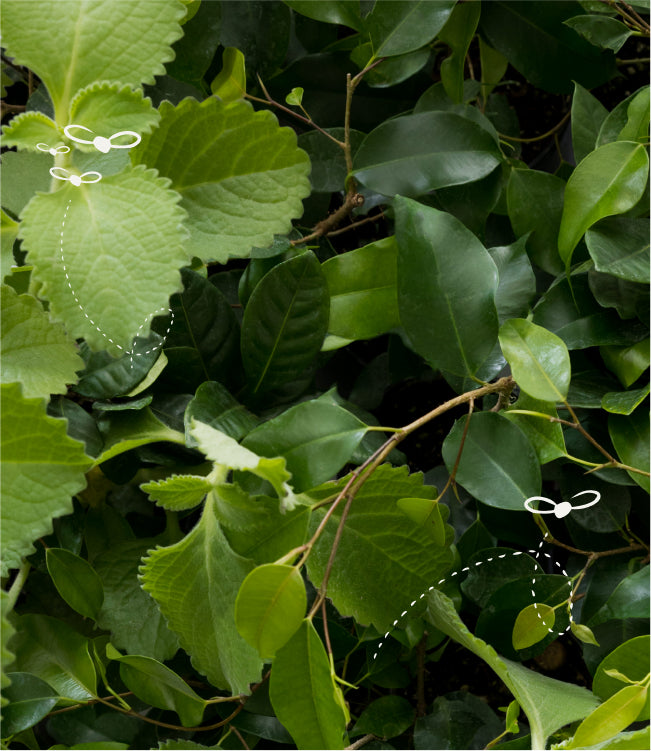 Why black soldier flies?
Black soldier flies are rich in nutrients and extra easy to digest. Our flies are farmed, so they're free of parasites and super safe for your pup. They're also 100% fed on upcycled food waste, making them one of the most sustainable sources of protein currently available.
You're supposed to believe flies will stop the scratching? We get it.
Take it from our customers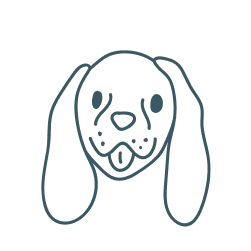 I can't even begin to convey the worry we went through with Pierre's food allergies. EVERYTHING upset his stomach, or made him rashy. When he tried the Farmed Insects food, I was ready with Benadryl, but he didn't have ANY reactions! None. Not even stomach upset from swapping food.
Our dog is a pug Jack Russell who came to us with every kind of allergy you can imagine. Every food we tried had devastating health impacts and our vet told us he would likely die. We tried your black soldier fly formula and voila! Theo is loving it and he's issue free.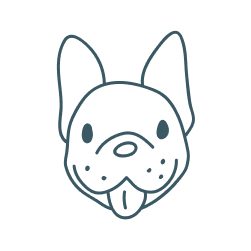 Within one day of trying Wilder Harrier, the itching stopped. Within three days, my dog's hot spots went from fire to slightly pink and her ears began clearing up. Within one month, all her symptoms were gone. I'm so thankful for the change in my dog. Wilder Harrier is remarkable.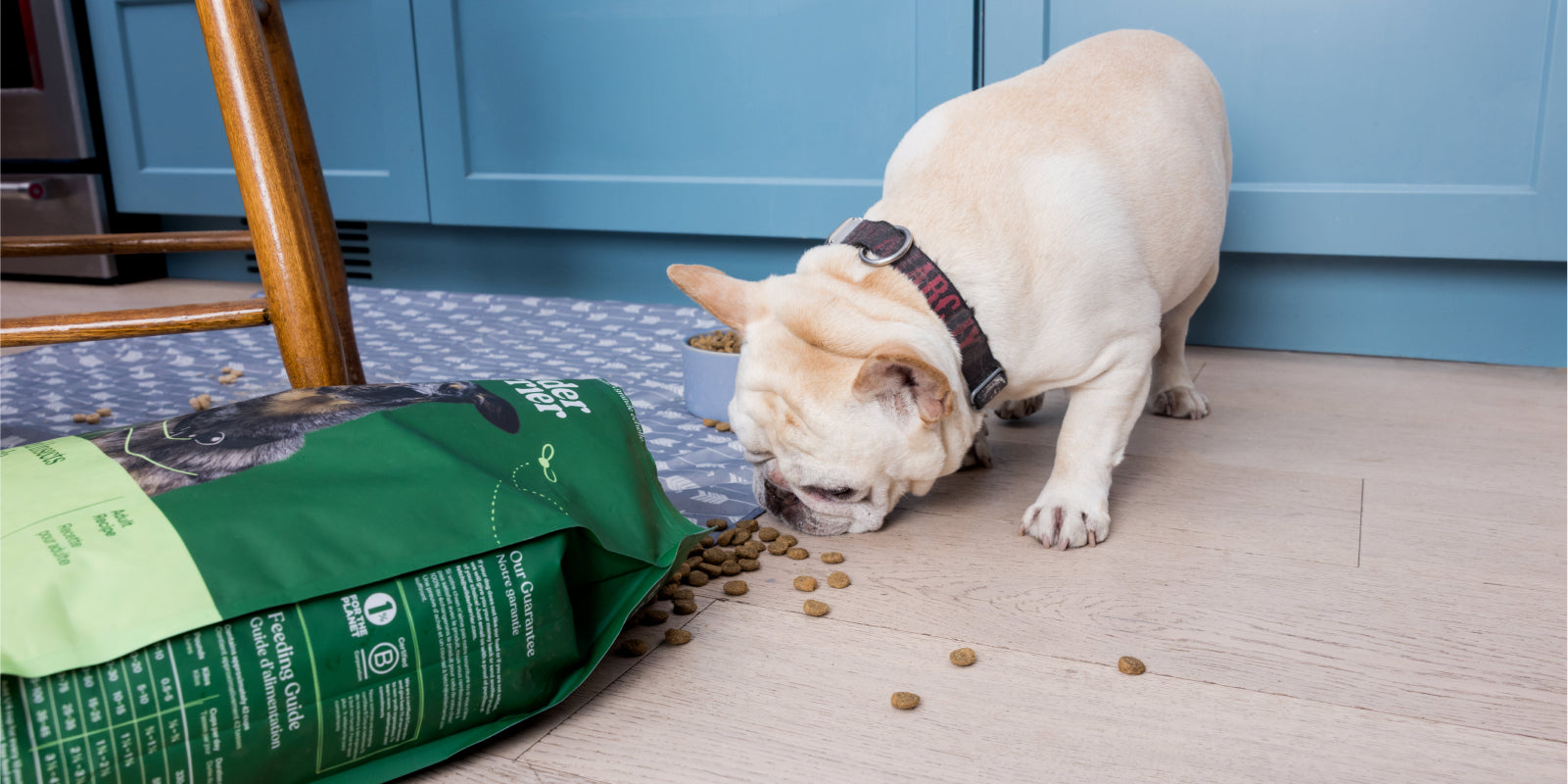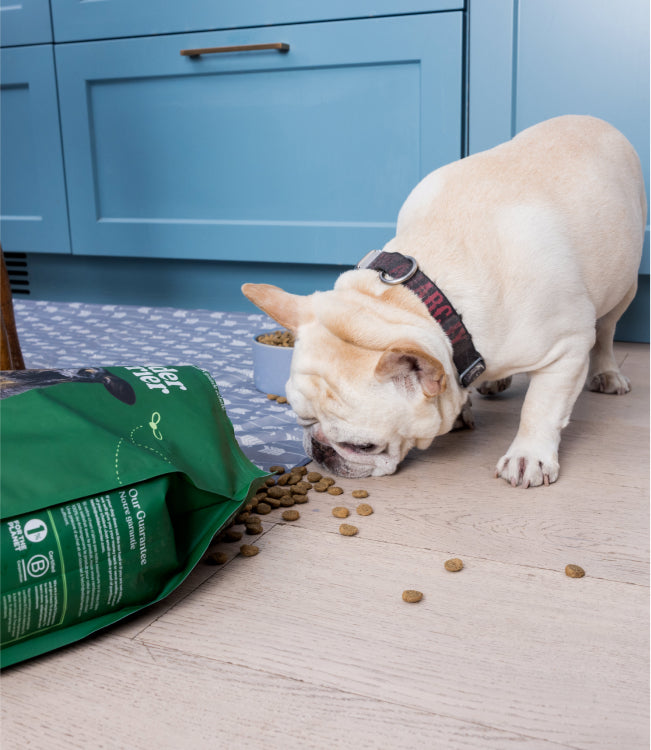 FAQ
Different can mean great
But it can also come with a lot of questions. 
Bug us any time, we're here to help.
Yes, 100%. We use quality-controlled, dehydrated black soldier fly powder and oils—no fly swatters involved. Flies are extremely resistant to bacteria and because ours are farmed, they're free of parasites. In fact, there's fewer traces of salmonella in farmed insects than chicken. Speaking of chicken, studies have shown that insect protein is as good, if not better, in terms of digestibility. Interested in the research? Email us at [email protected].
Where do the flies come from?

We get our black soldier flies from a variety of insect farms in Quebec, British Columbia, and parts of Europe. We strive to source most of the ingredients for our products from local suppliers, with 90%+ coming from Canada and the U.S.
Don't dogs have to eat meat?

Contrary to popular belief dogs aren't carnivores. They're omnivores. Their natural diet consists of a wide variety of plant and animal nutrient sources, including meat and protein-rich insects. They may be weird, but insects are classified as animal-based protein just like meat and chicken—plus, dogs find them delicious.
Each bag of food has a "best before" date printed on the bag. You'll always have at least 12 months of shelf life upon delivery for adult recipes, and at least 8 months for puppy recipes.
Shop all allergy-busting products
View all