Cricket training bites
Our Cricket Training Bites are small, soft and low on calories—perfect for frequent treating. Bonus: since crickets are a hypoallergenic protein, you'll finally be able to treat your reaction-prone pup to something other than their kibble.
Keep training exciting with four irresistible flavours. Your dog'll be sitting, playing dead, and doing your taxes in no time. 
We have a 100% money-back guarantee on our treats, too. If your pup isn't wagging its tail or you're not happy for any reason, we'll give you a full refund— no questions asked.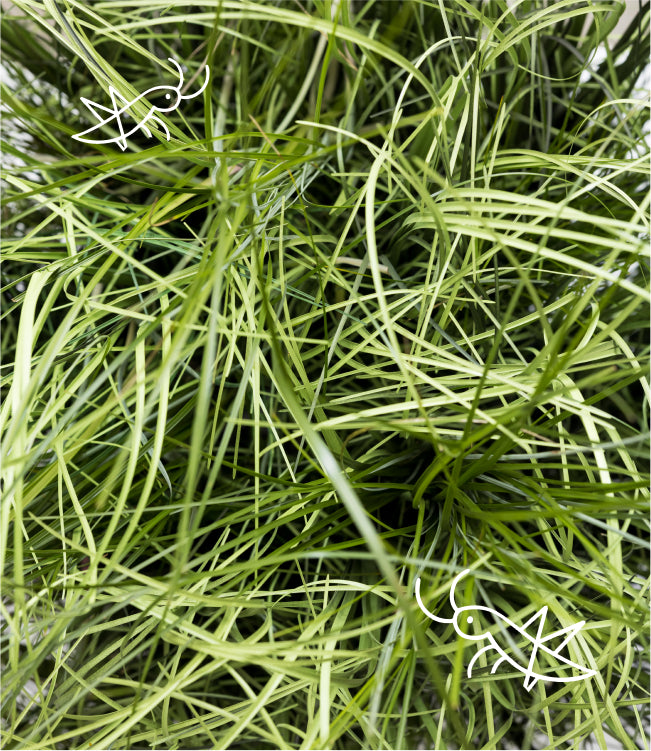 Why crickets?
Crickets beat livestock in all categories. They pack twice as much protein for 2000 times less water—talk about punching above your weight. And because our crickets are farmed, they're free of parasites and super safe for your pup.
FAQ
Different can mean great
But it can also come with a lot of questions. 
Bug us any time, we're here to help.
Where do the crickets come from?

We get our crickets from a variety of insect farms located in Ontario and Quebec. We strive to source most of the ingredients for our products from local suppliers, with 90%+ coming from Canada and the U.S.
Are crickets safe to eat?

You, bet. Like other farmed insects, they're free from parasites and are closely inspected for quality assurance. The crickets are also heat-treated to create a powder, which eliminates any harmful bacteria. When it comes to goodness for our pups, studies have shown that insect protein is as good, if not better, in terms of digestibility than beef or chicken. Interested in the research? Email us at [email protected].
Each bag of treats has a "best before" date printed on the bag. You'll always have at least 12 months of shelf life upon delivery.